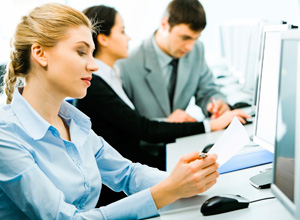 You are highly trained and in demand for your expertise, doing both training and consulting. You need a platform that will allow you to leverage this knowledge into a product that is sellable on the web, without hosting your own servers or developing your own technology.
TTLMS offers a turnkey solution for providing e-learning to your existing or new clients in a secure, easy-to-use online format that can be customized to incorporate the look and feel of your existing marketing materials.
Following initial set up of your training site, your experts can begin developing online training courses immediately. Onsite training is available to ensure you get up-to-speed quickly on the full capabilities of the system.
TTLMS templates offer free-form design and interactive knowledge review. Graded mastery tests track comprehension of your users and can be setup to email you when complete. Courses can be linked together to provide a customized curriculum for each user.
You can enroll students directly into TTLMS using our bulk import tools or setup self-registration and integration with an existing payment gateway, such as Authorize.net or PayPal.
Learning Expert Case Study
The Problem
A national supplier of fleet driver safety training needed to channel their extensive expertise into online training that could then be offered to a wider array of clients or could be used to supplement existing instructor-led training classes.
The Solution
Employing TestTrack Learning Management System, they were able to develop a series of highly interactive and media-rich courses for existing and new clients. In some cases, clients were given administrative control over their group - adding in their own learners and generating reports. Custom web services were created to add learners and assign courses from a third-party fleet management system. Additional revenue streams were created and customer retention increased.